01 Mechanical design
02 Pneumatic design
03 PLC programming
04 Manufacturing and assembly
05 On-site installation
One of the world's largest manufacturers of doors and windows reached Innovation M2 to develop, manufacture and install a custom equipment that would eliminate the manual task of installing cam and locks in the center of mullions and shutters. This automatic drill and driver machine helps avoiding possible work accidents due to the considerable applied repeatedly.
Ergonomics combined with efficiency in a simple and robust equipment.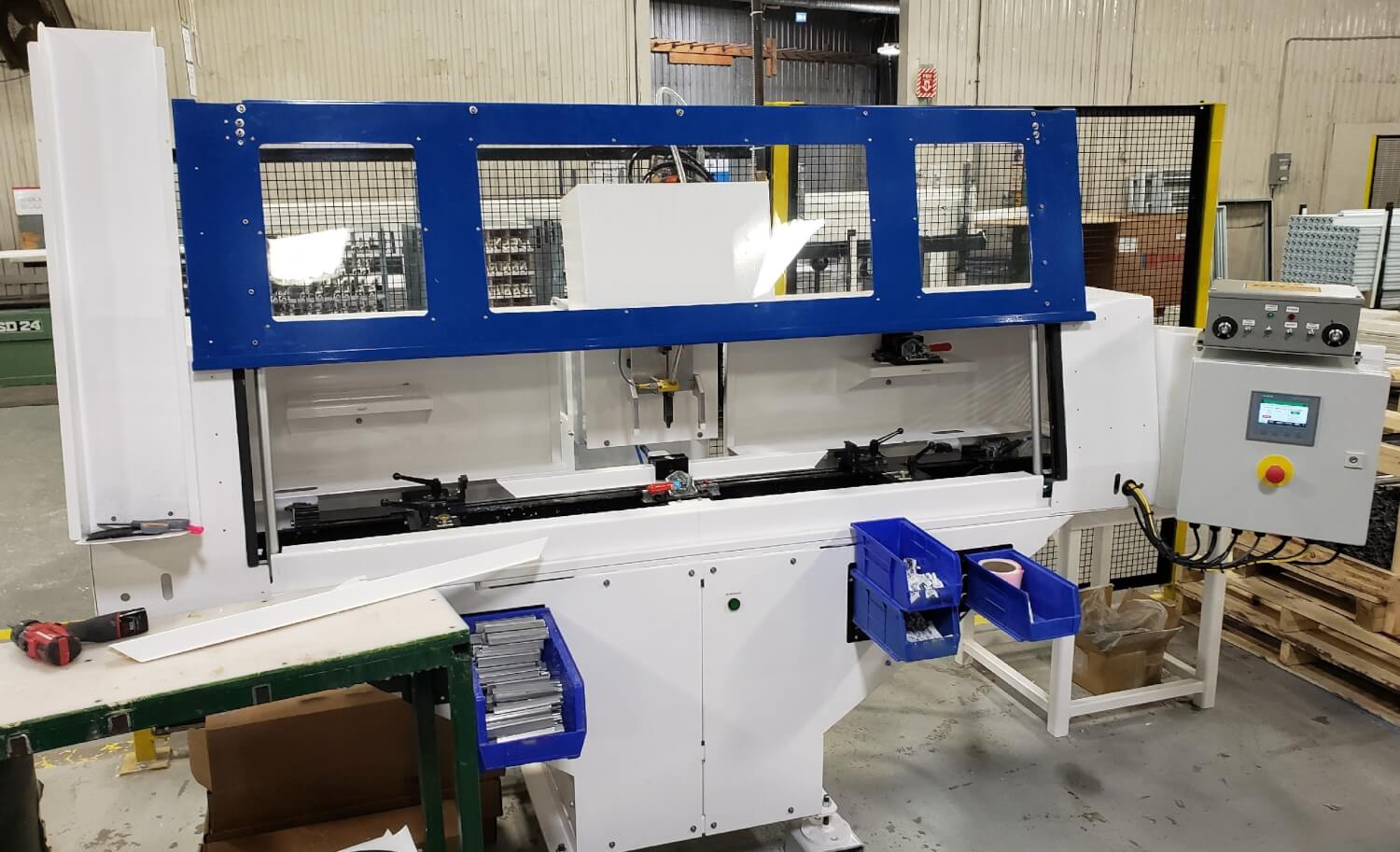 The vibrating bowls are used to automatically supply the screws to the driver. Each bowl have a funnel and a lid for simplified and clean filling.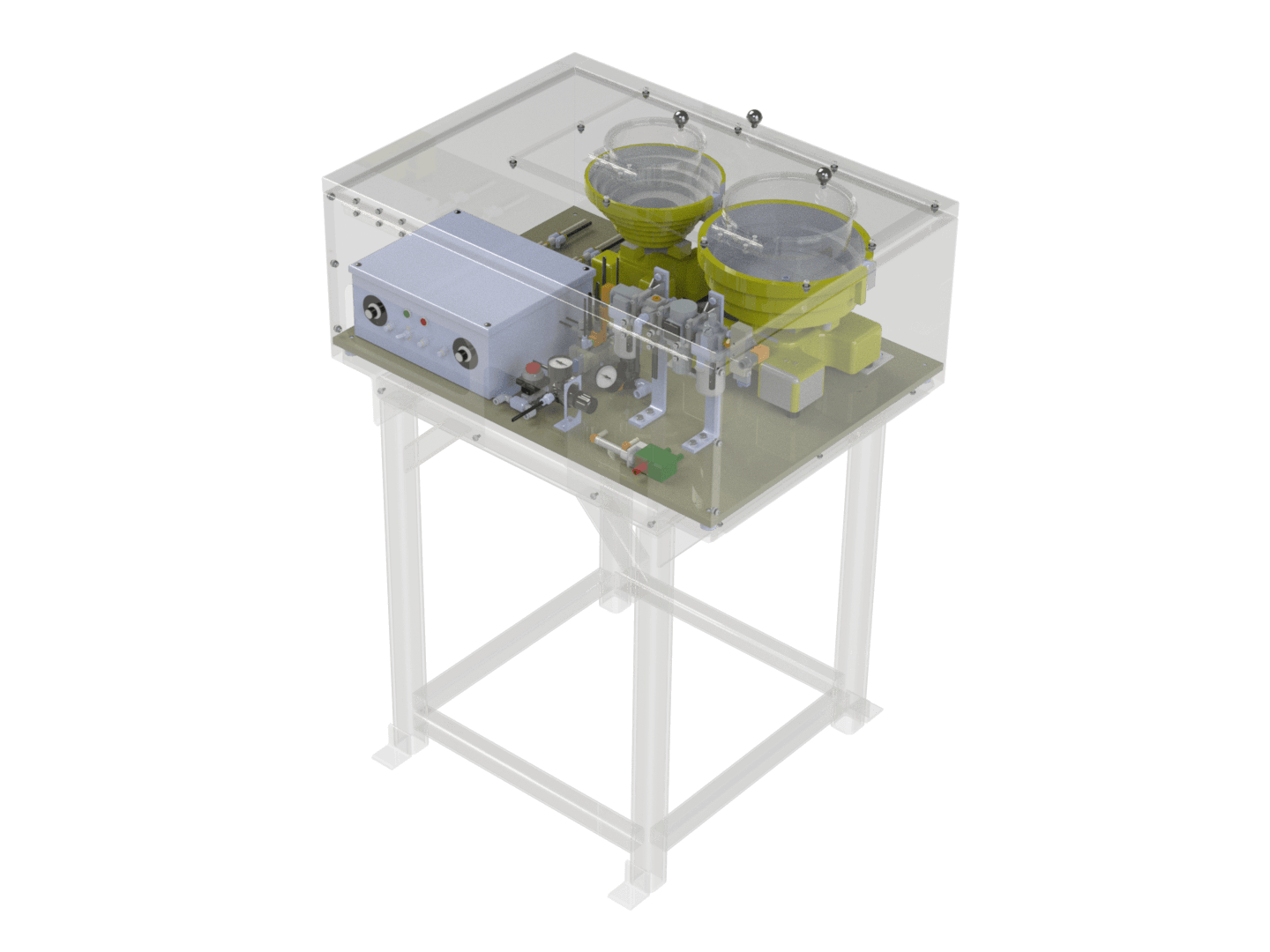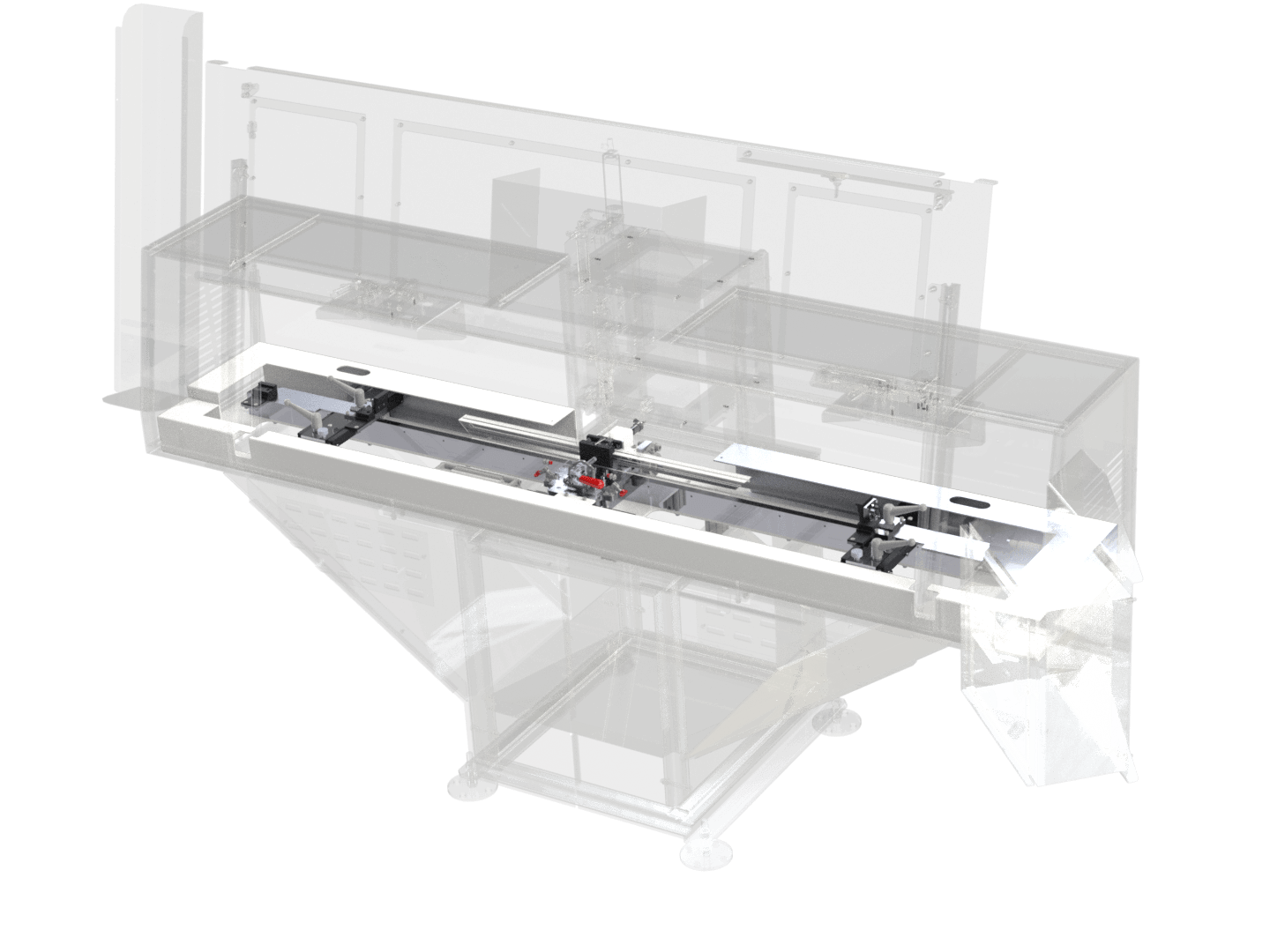 The centering system adapts to accommodate shutters and mullions with a length varying between 200mm and 1222mm.
"The measure of intelligence is the ability to change."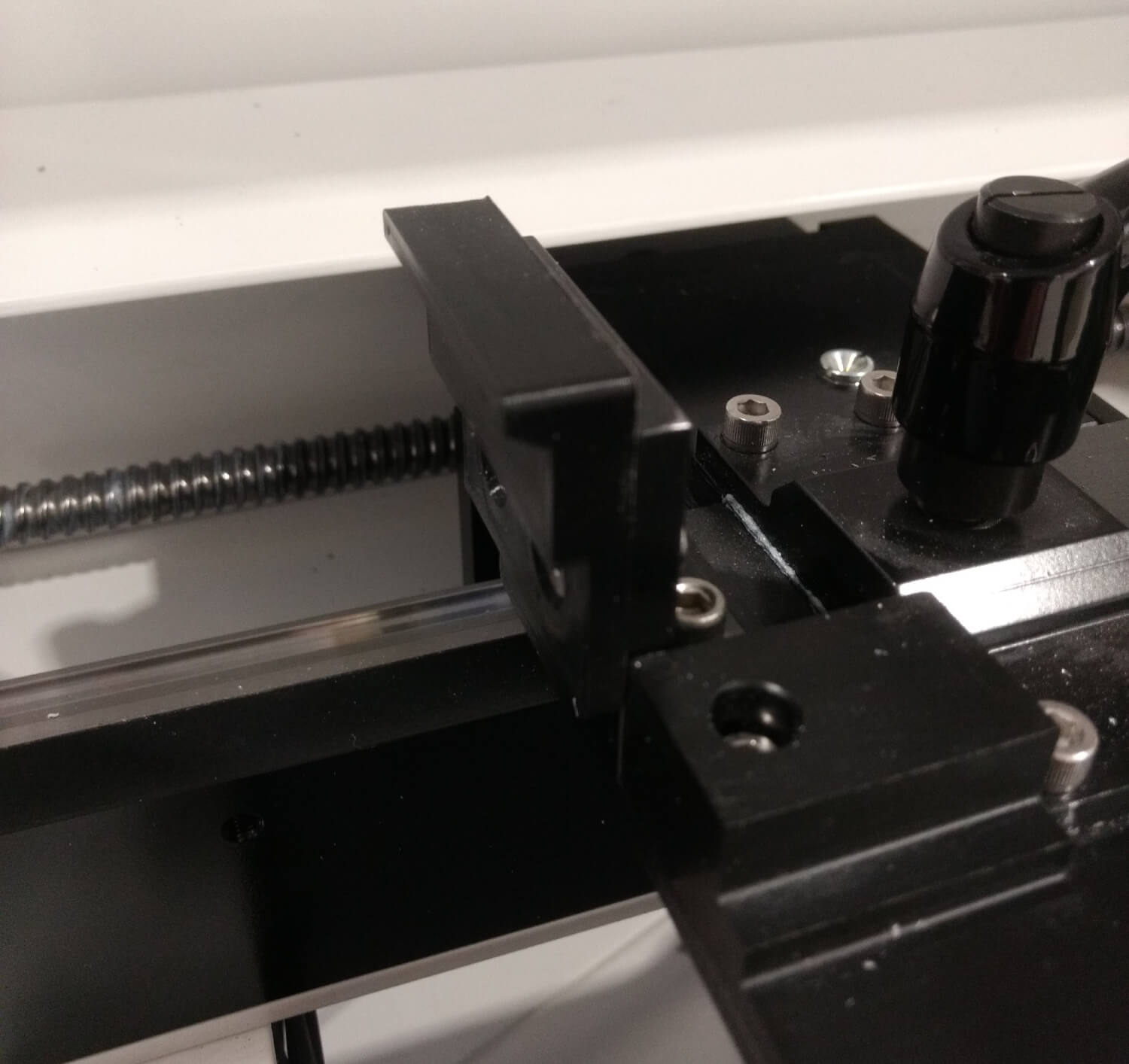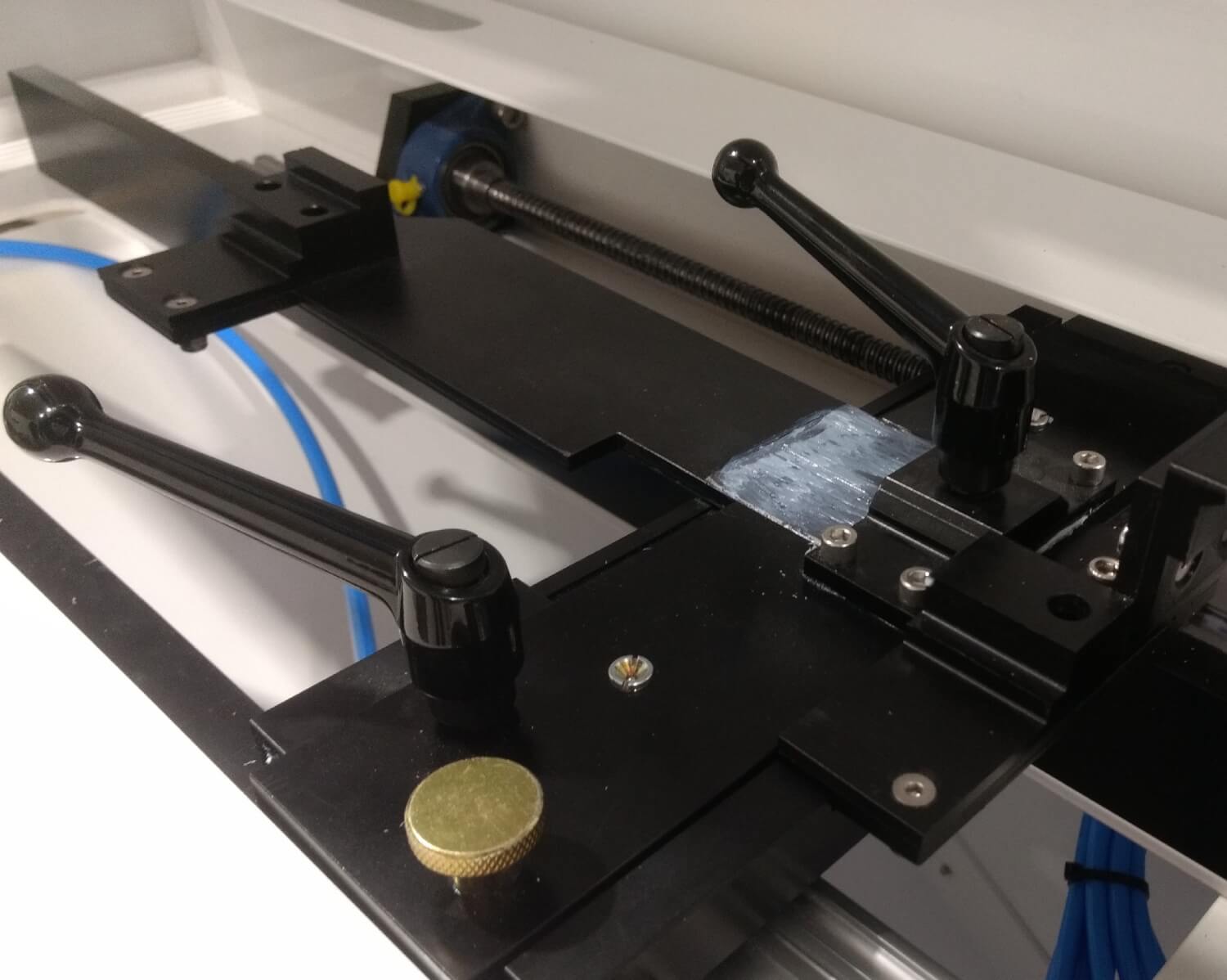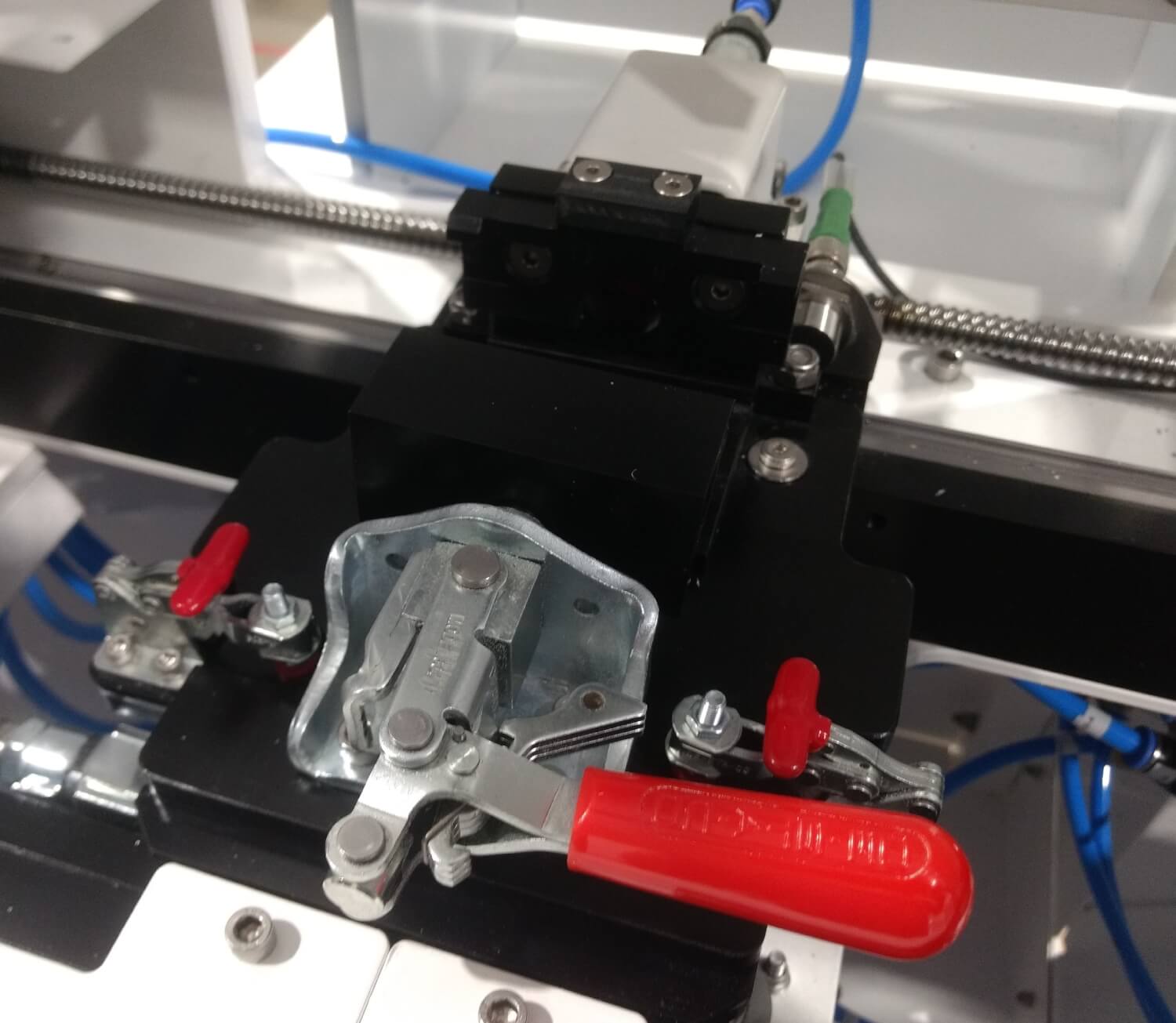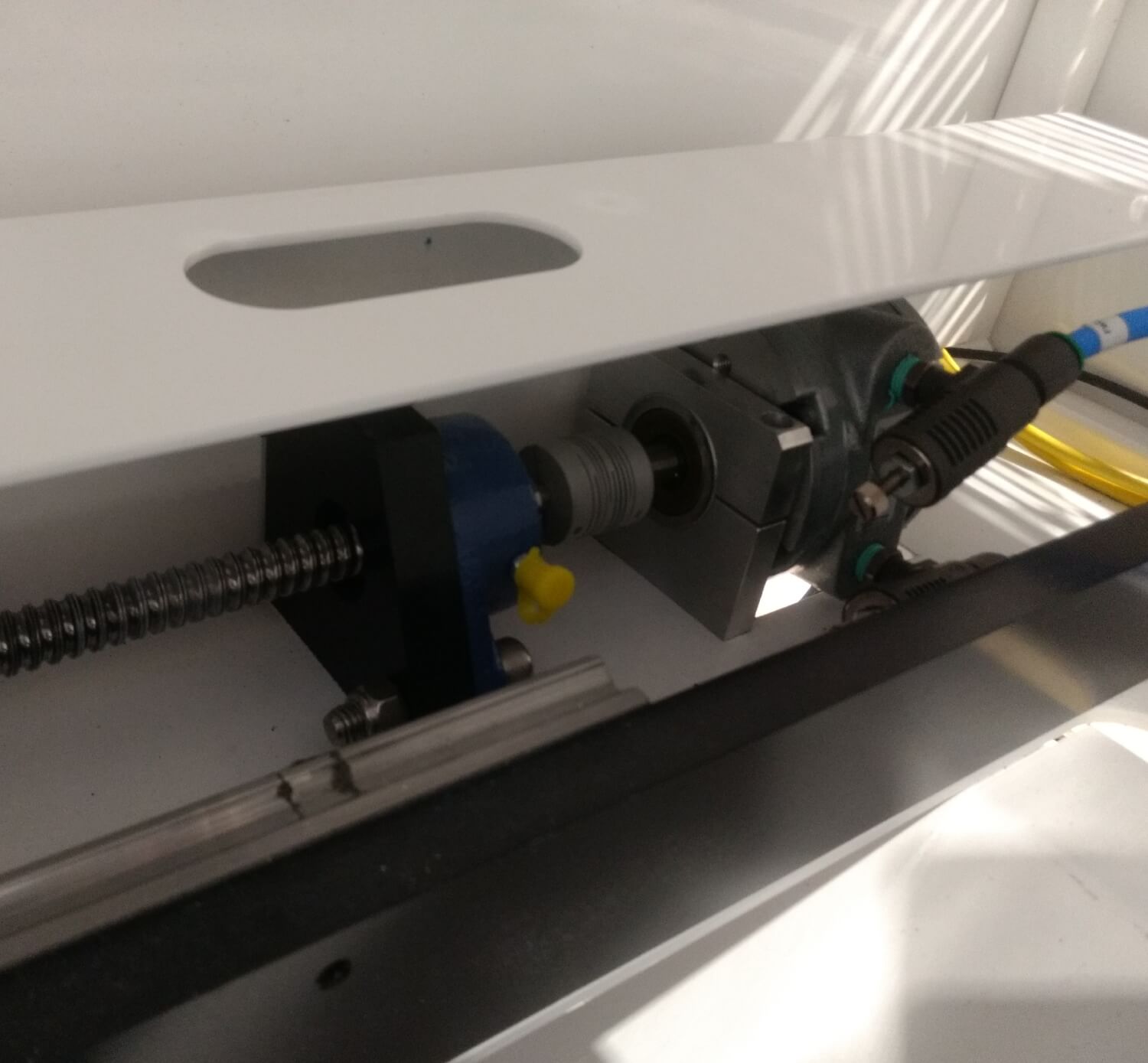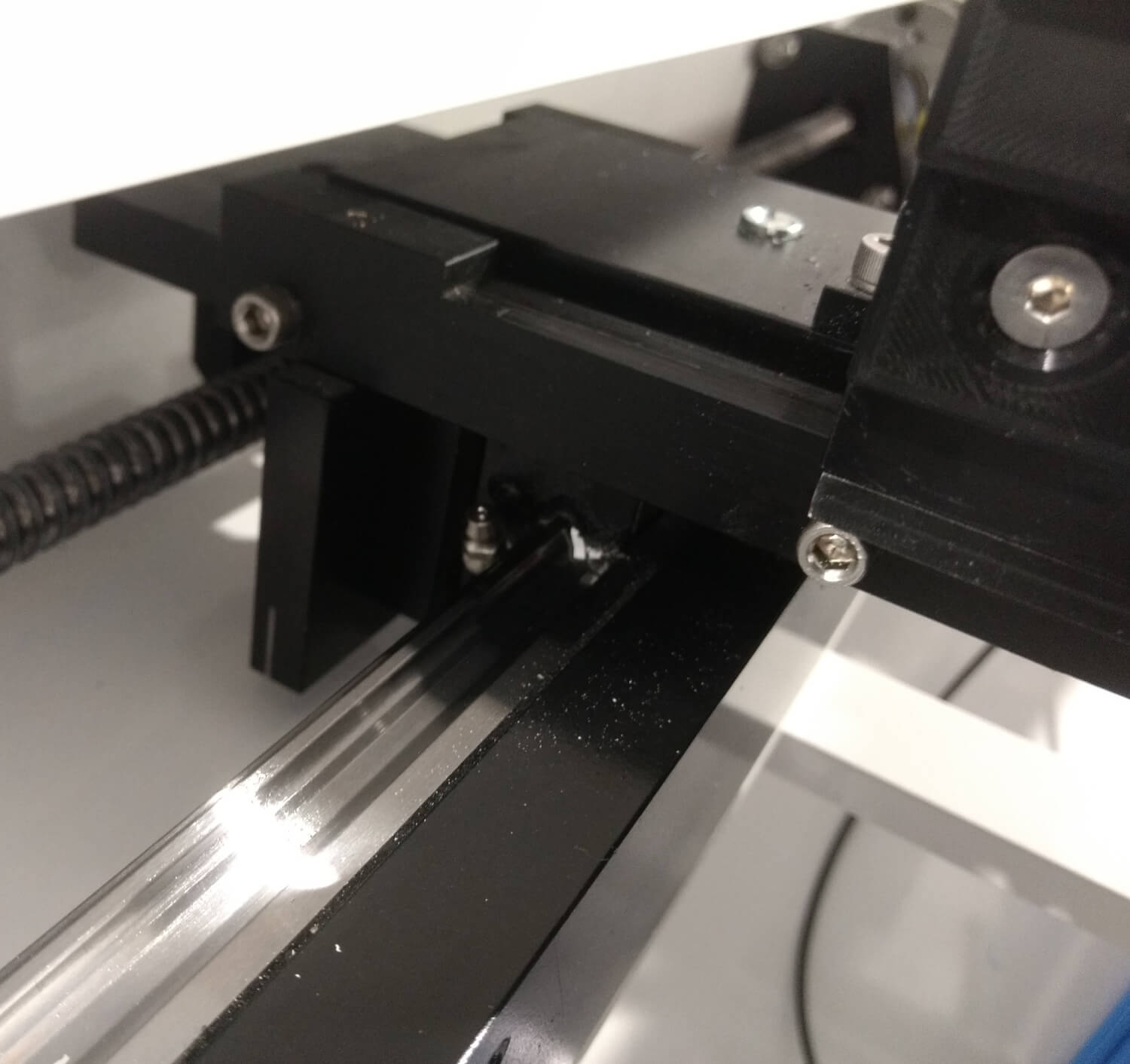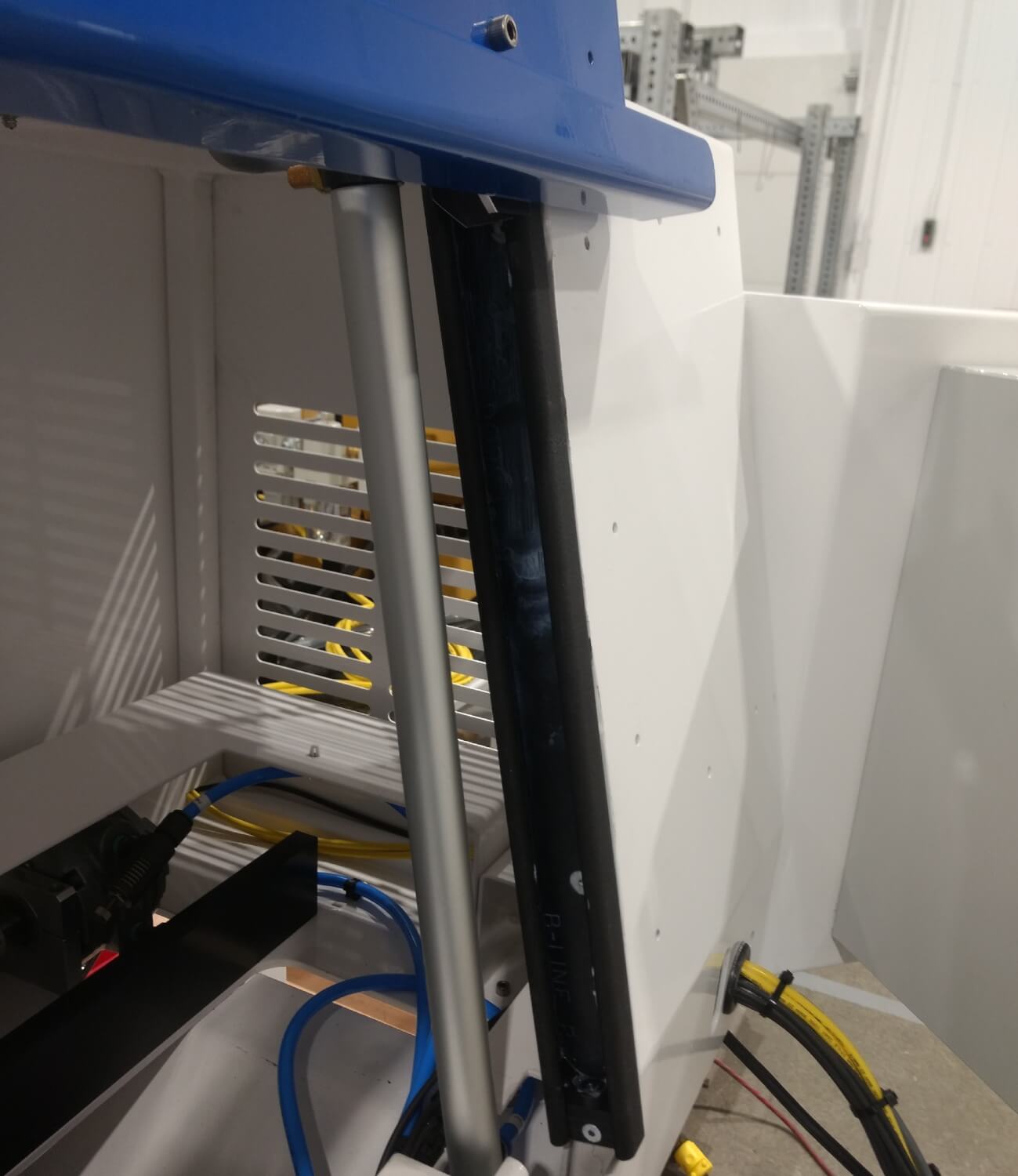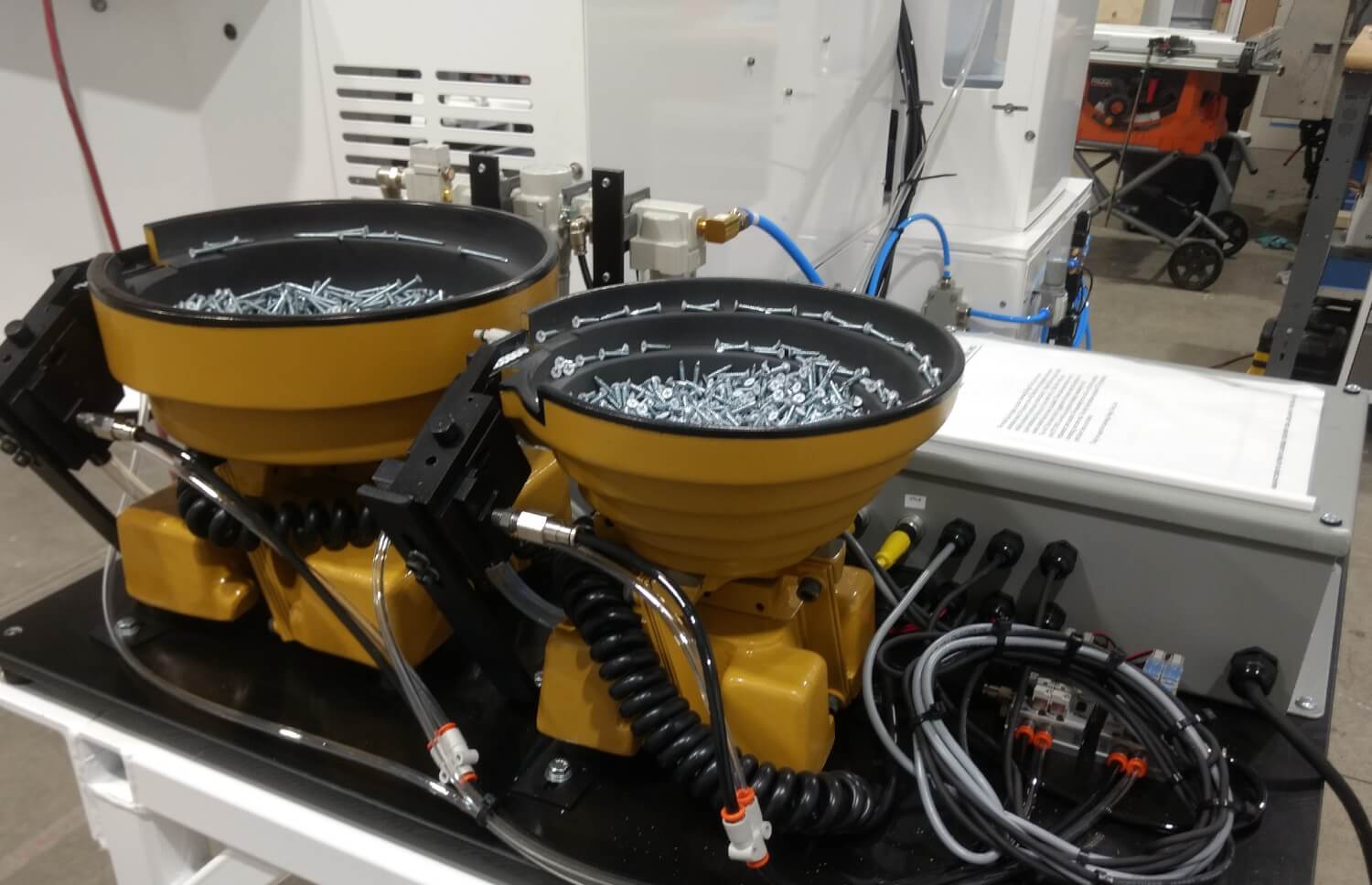 The motor is sized considering the range between the structural resistance (Finite Element Analysis - FEA) of the shutter and the force required to overcome the friction generated by the jaws.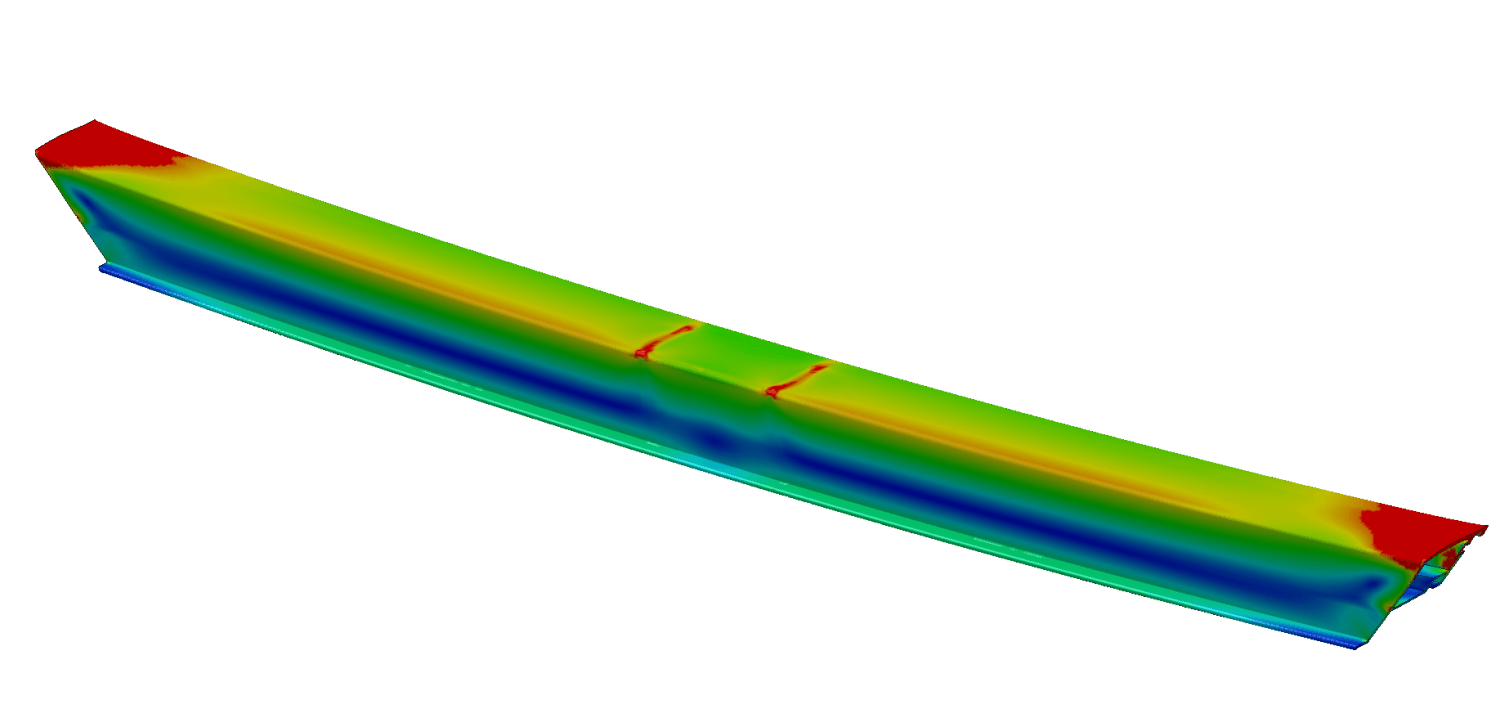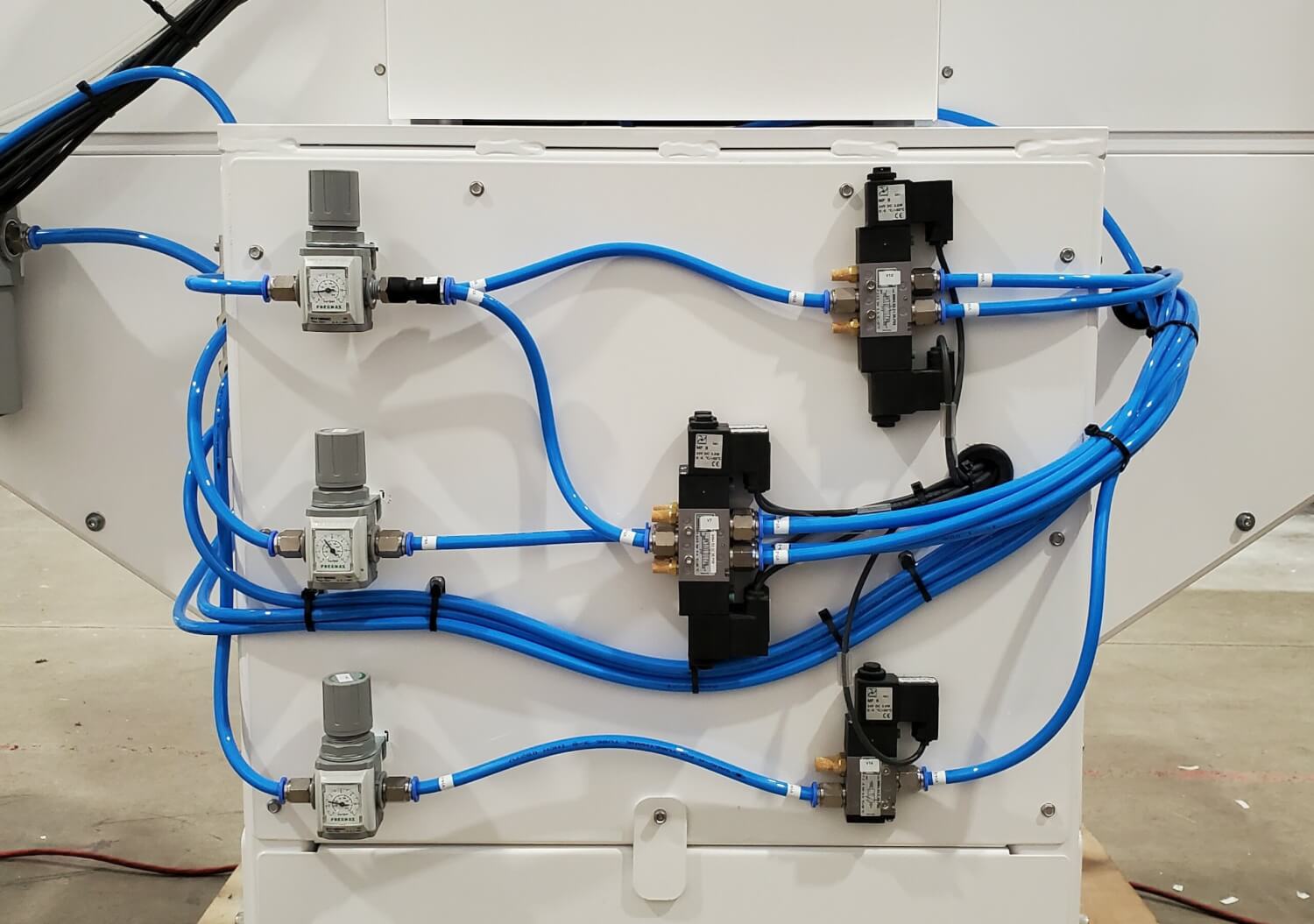 The motorization is only made up of pneumatic components in order to keep the equipment simple and reliable.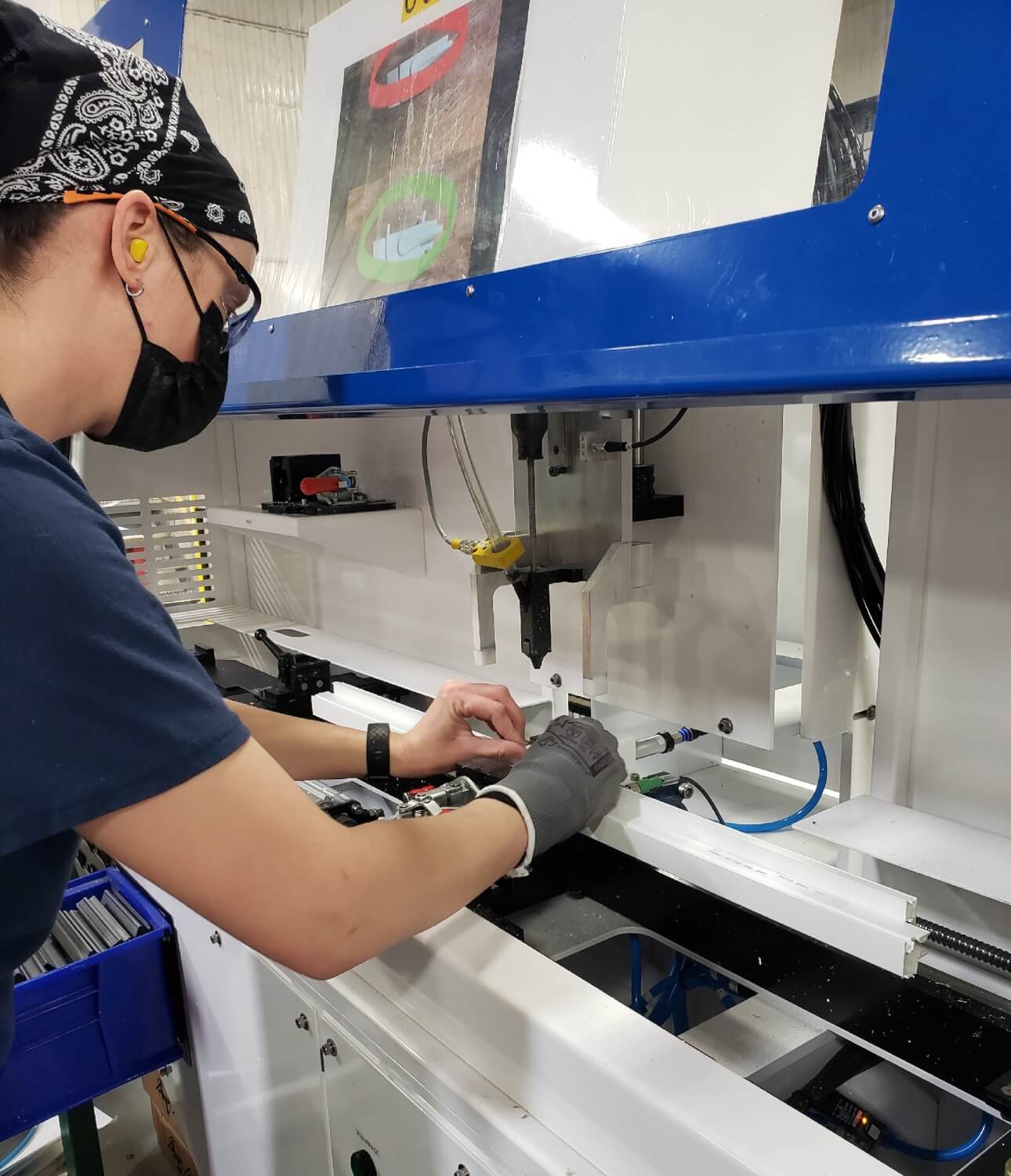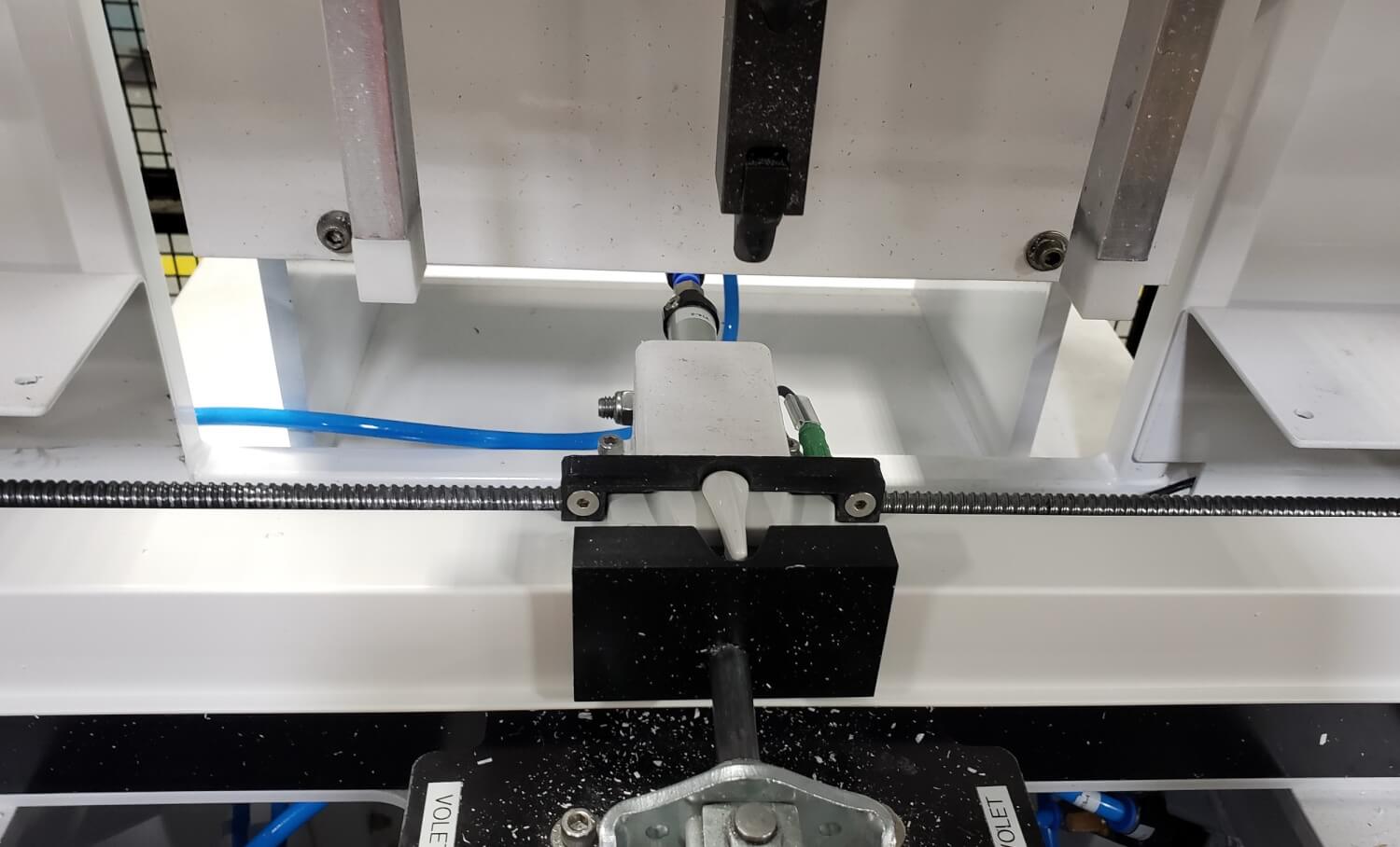 The central jig is interchangeable in few seconds to efficiently swap between shutter and mullion production.