01 Industrial design
02 Mechanical design
03 Ergonomics & User interface
04 Simulation & Analysis
05 Protocols & Test results
From med-surg to high acuity care and long-term care or for bariatric clientele, both the ook snow and the ook snow ALL are designed to maximize infection control and fall prevention while keeping a constant focus on the human to deliver a comfortable and easy-to-use bed. Umano Medical worked hand in hand with Innovation M2 to deliver revolutionary products.
Visit website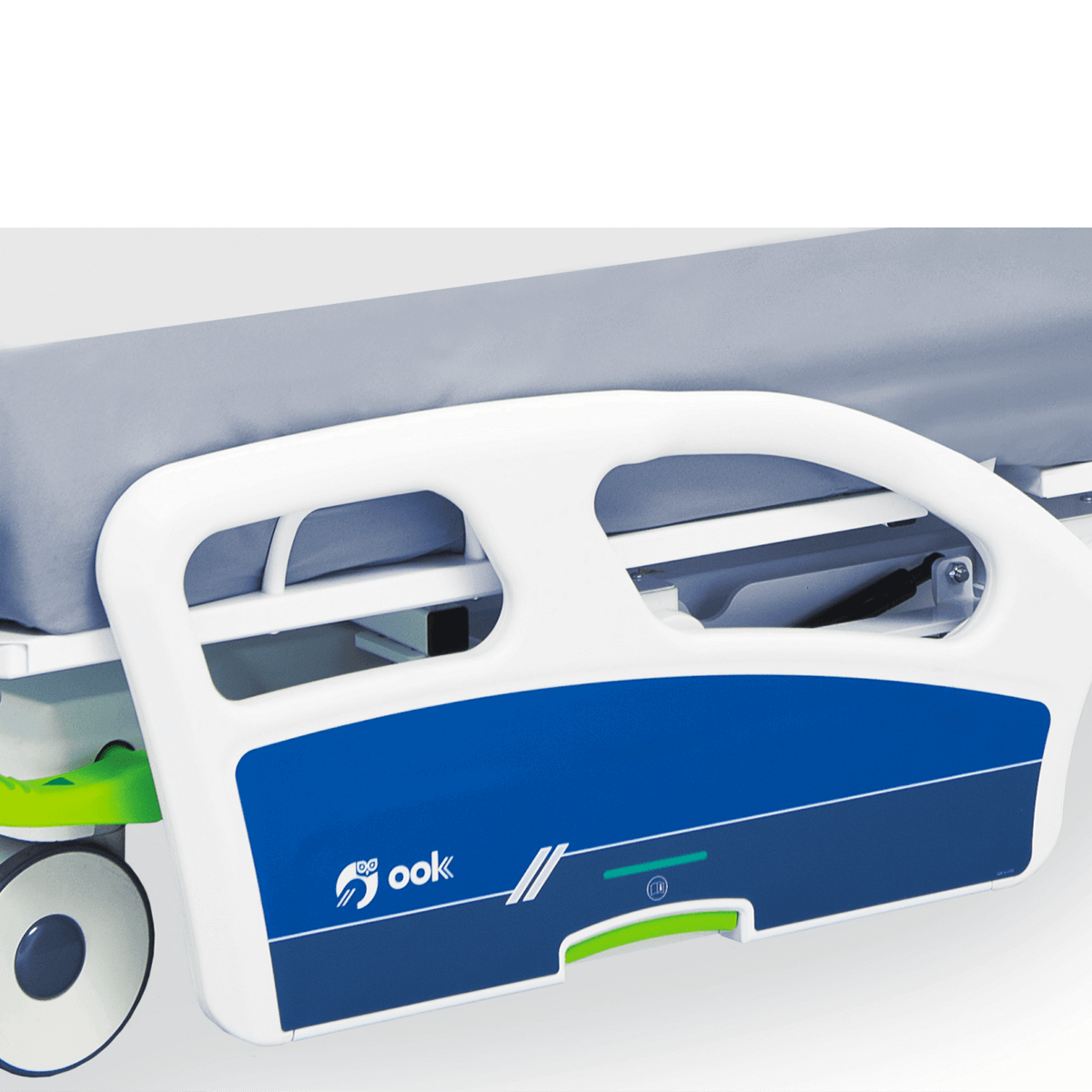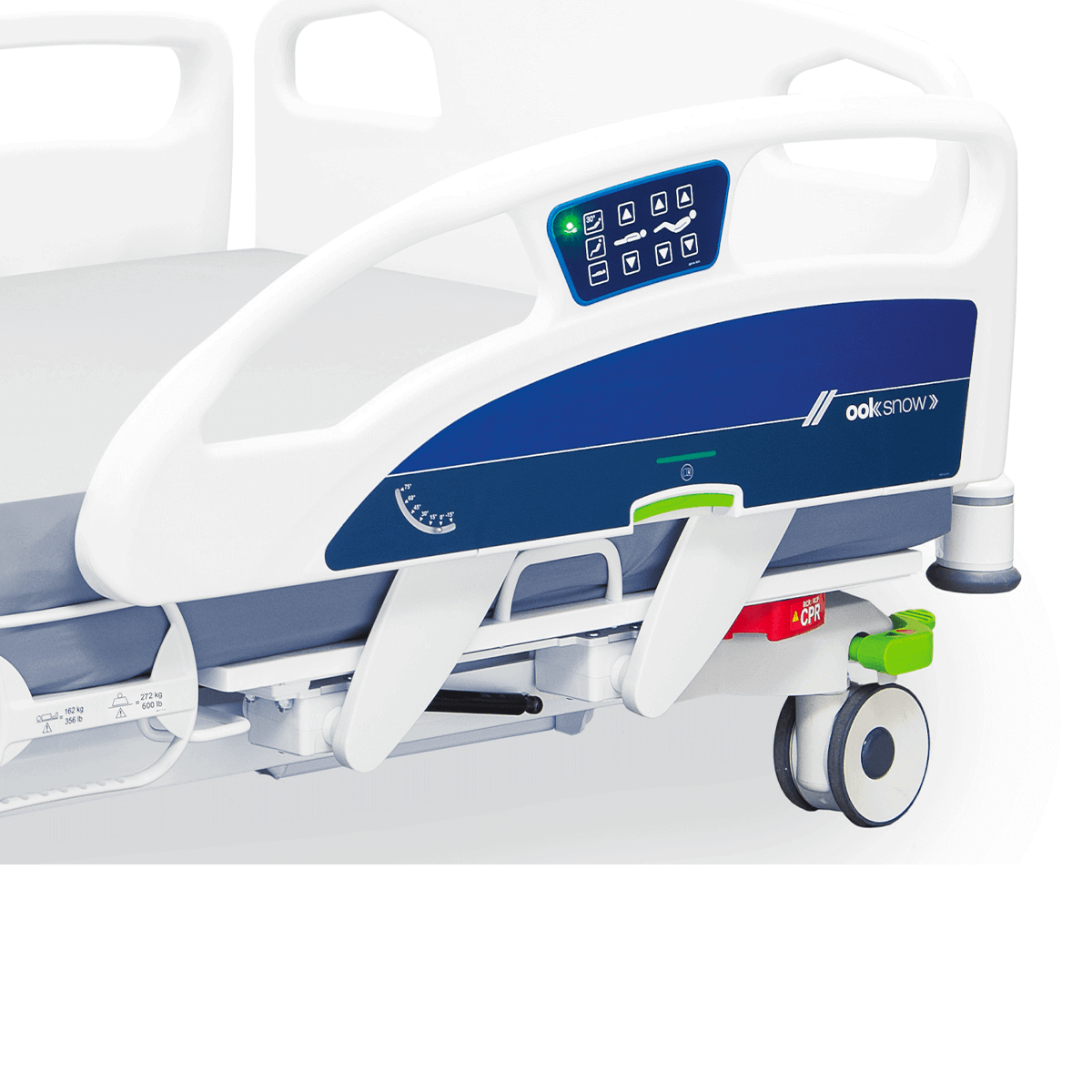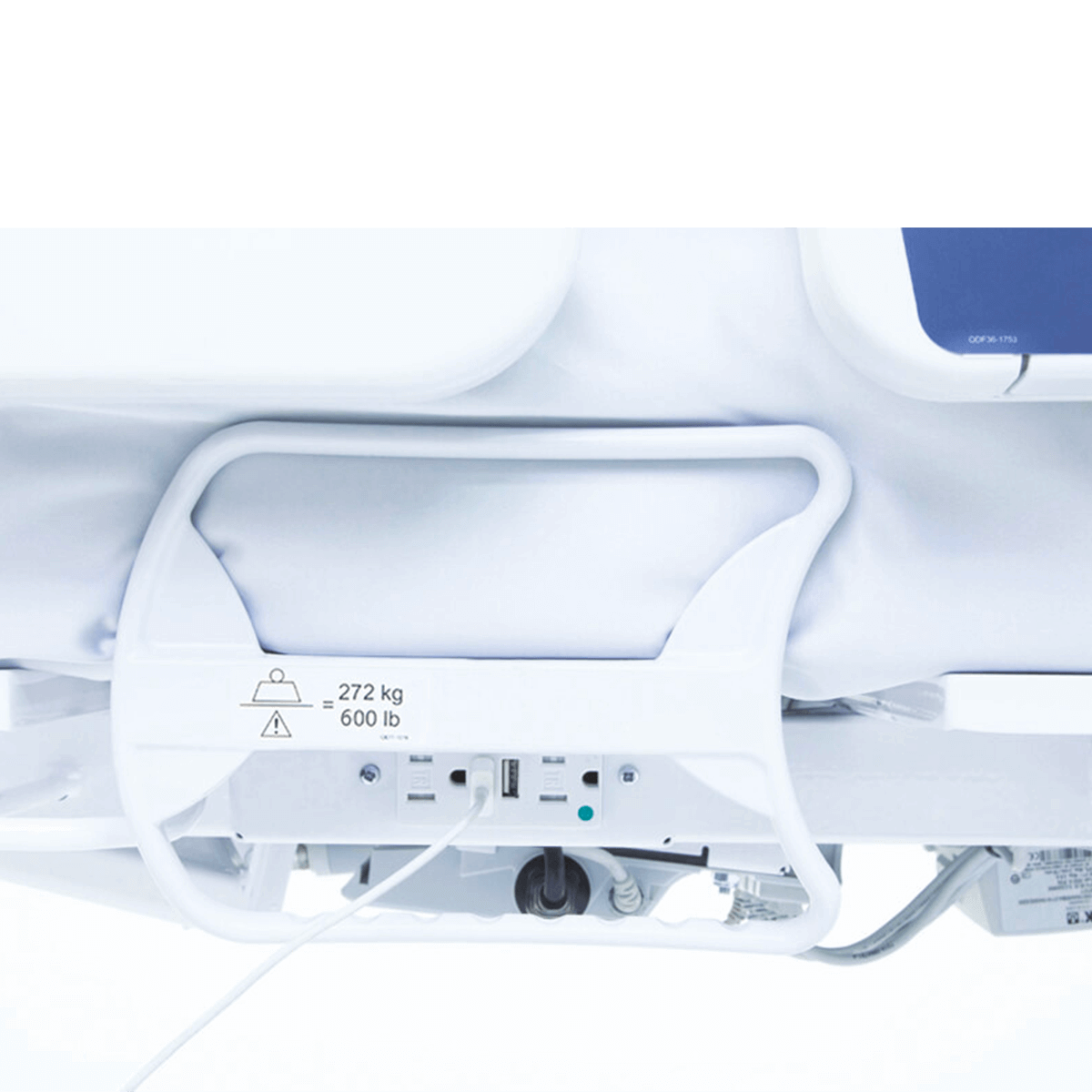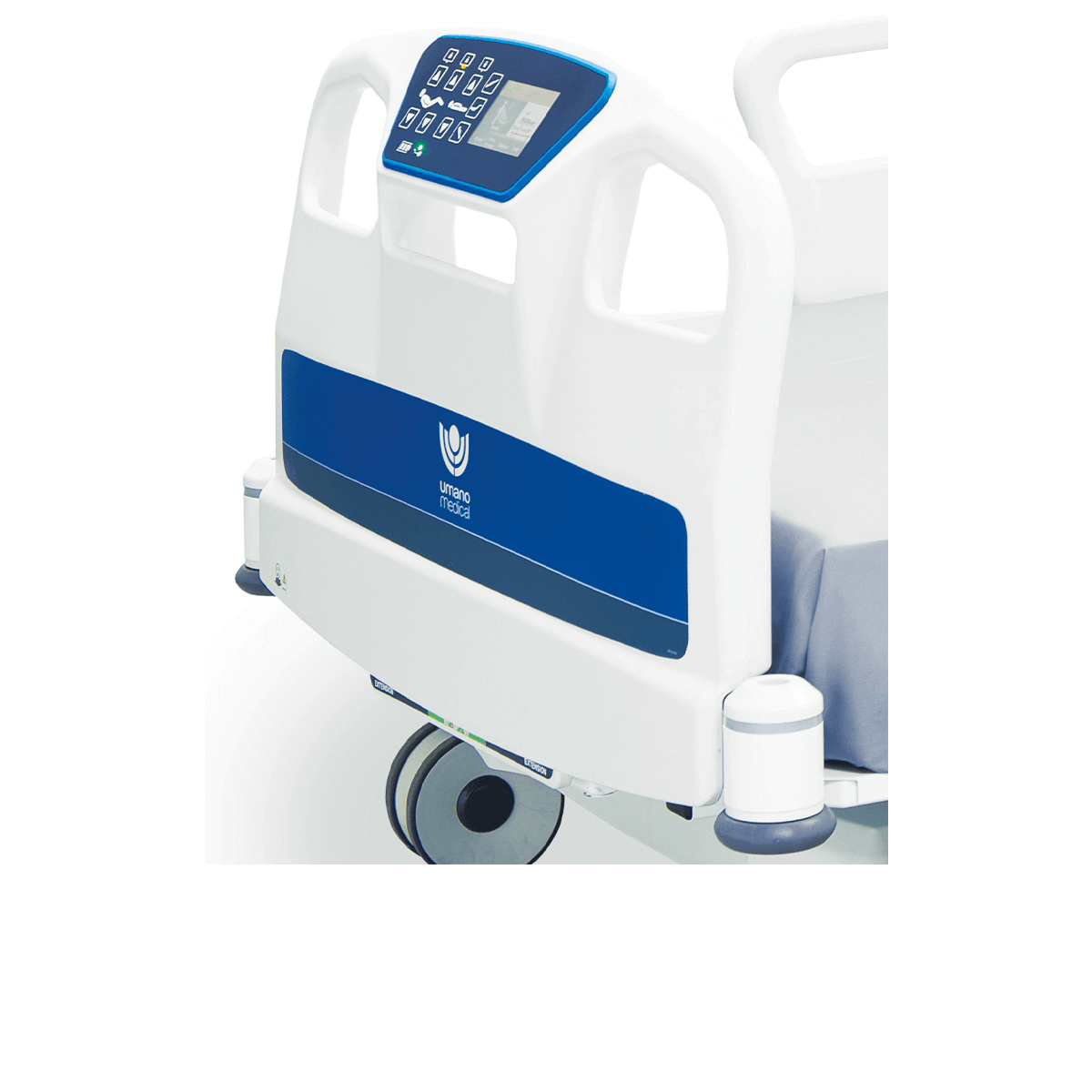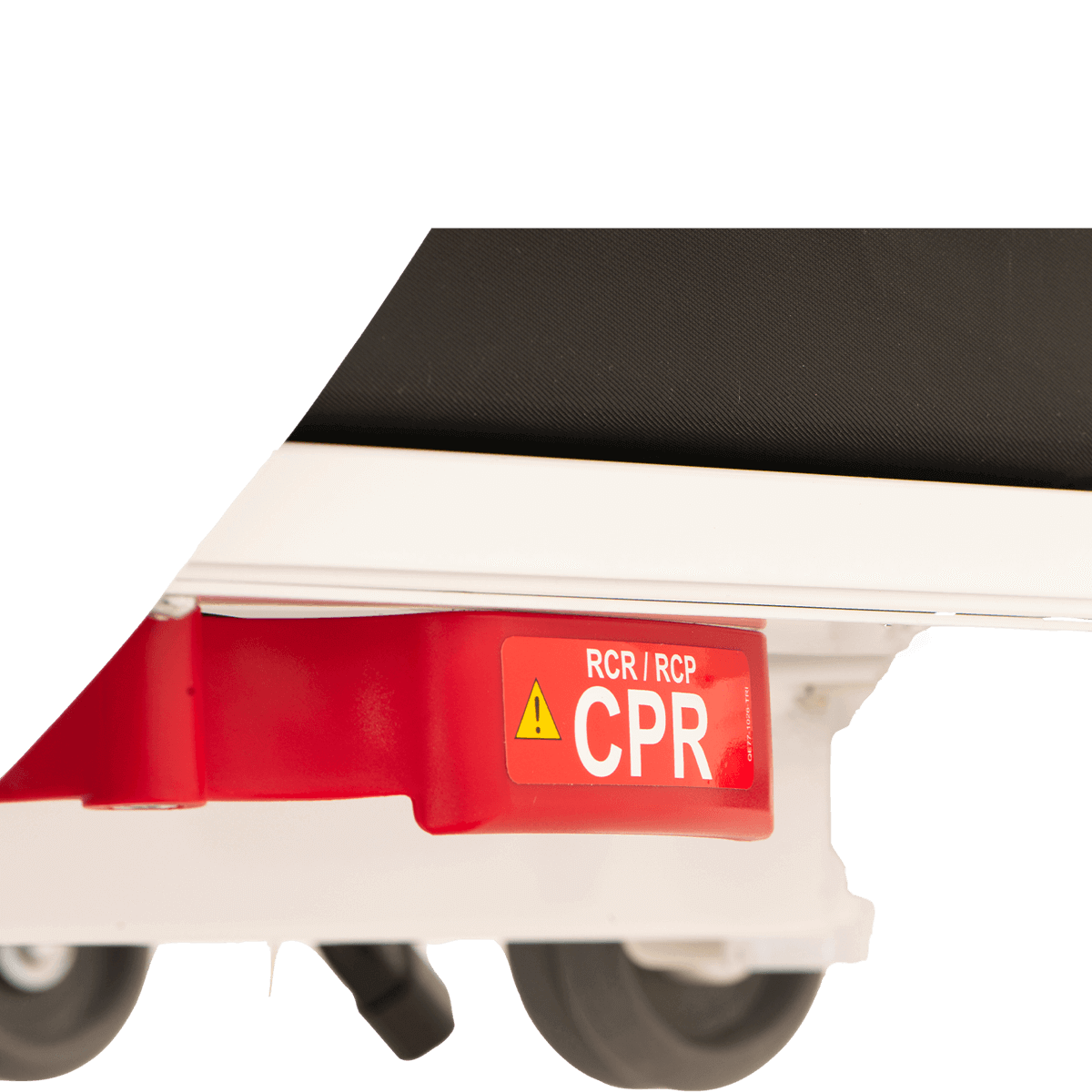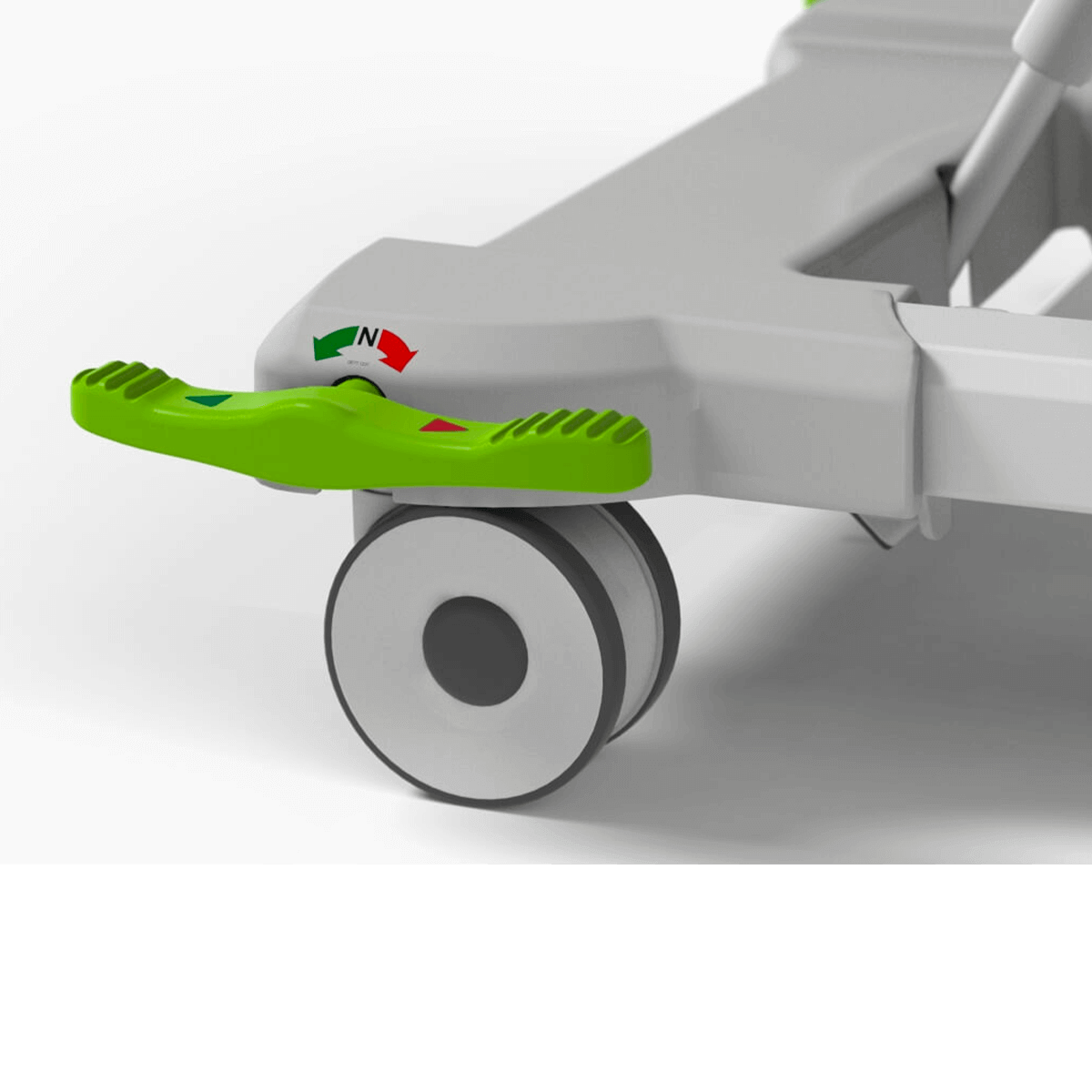 A simple and clean design combined with an exhaustive product refinement for a fully human experience.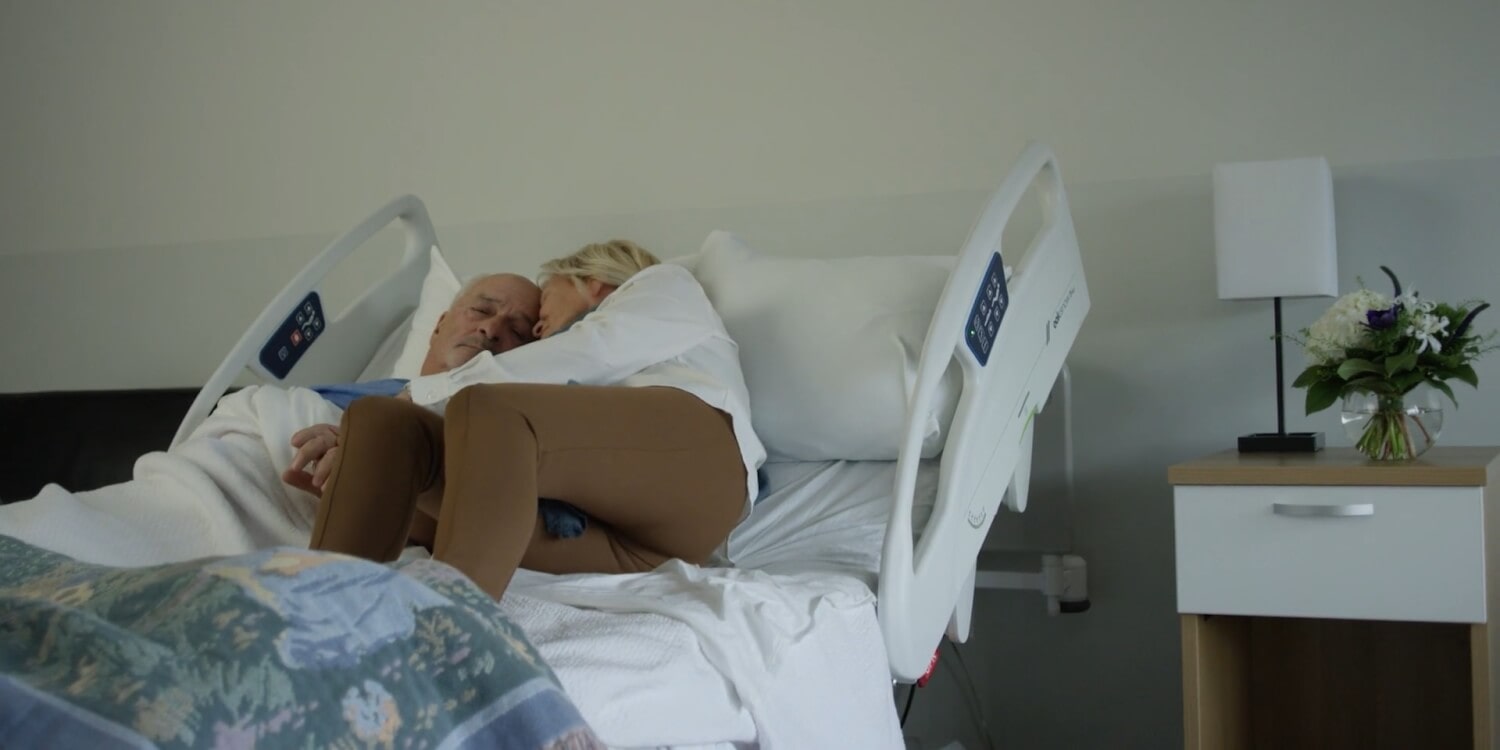 The headboard widens following the siderails to remain compliant with IEC 60601-2-52.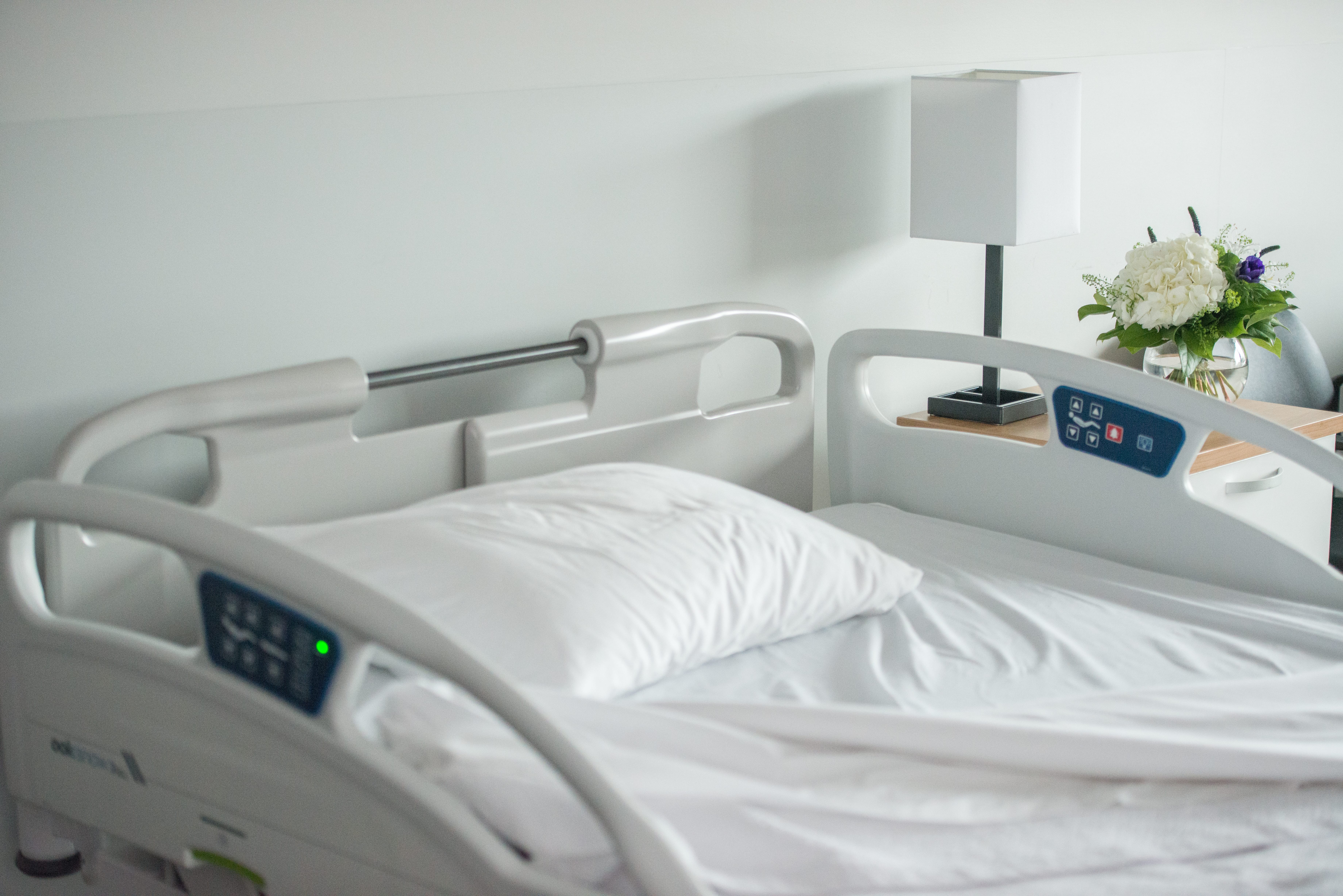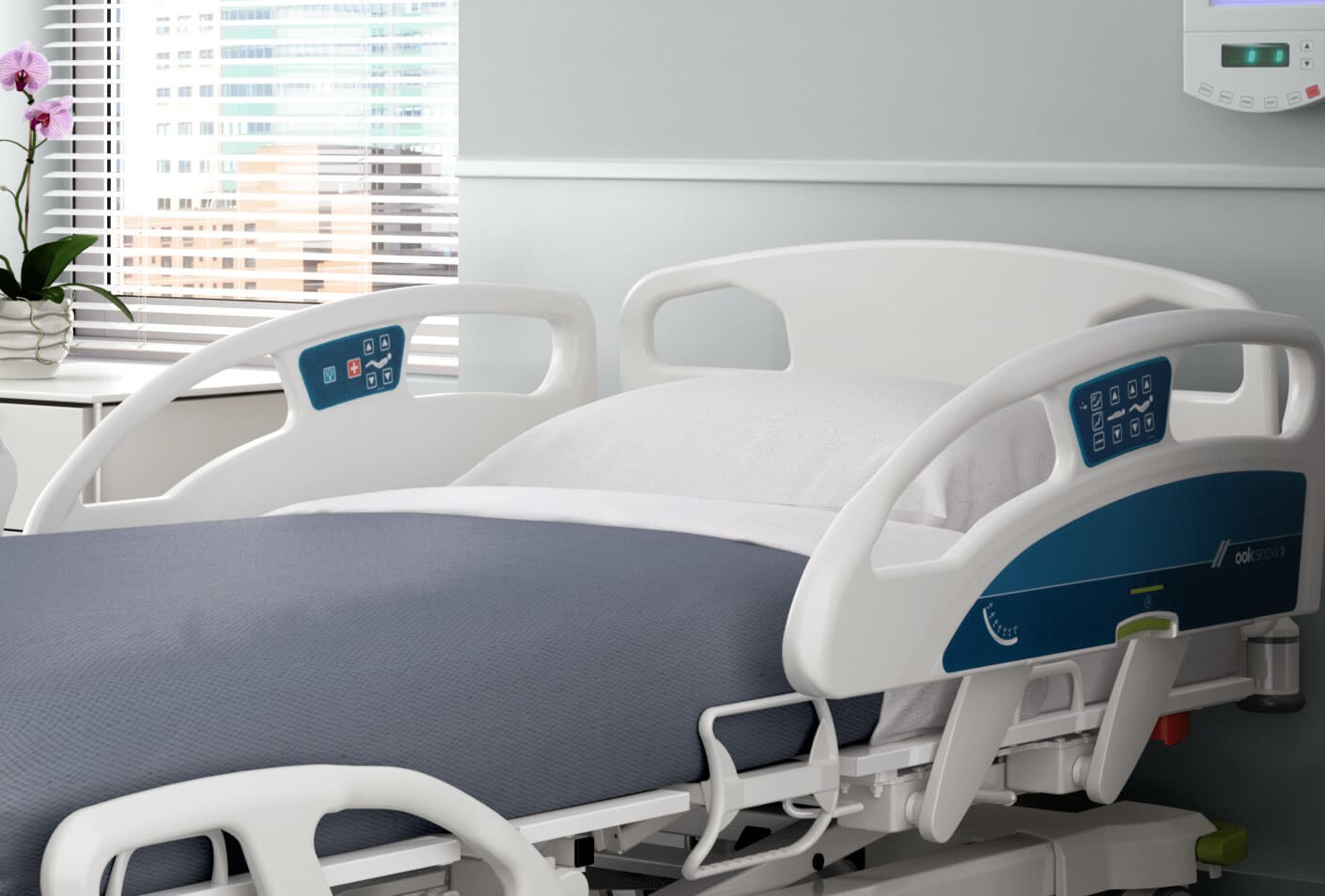 The easy-to-clean ook snow headboard has the structural strength to be used for moving the bed.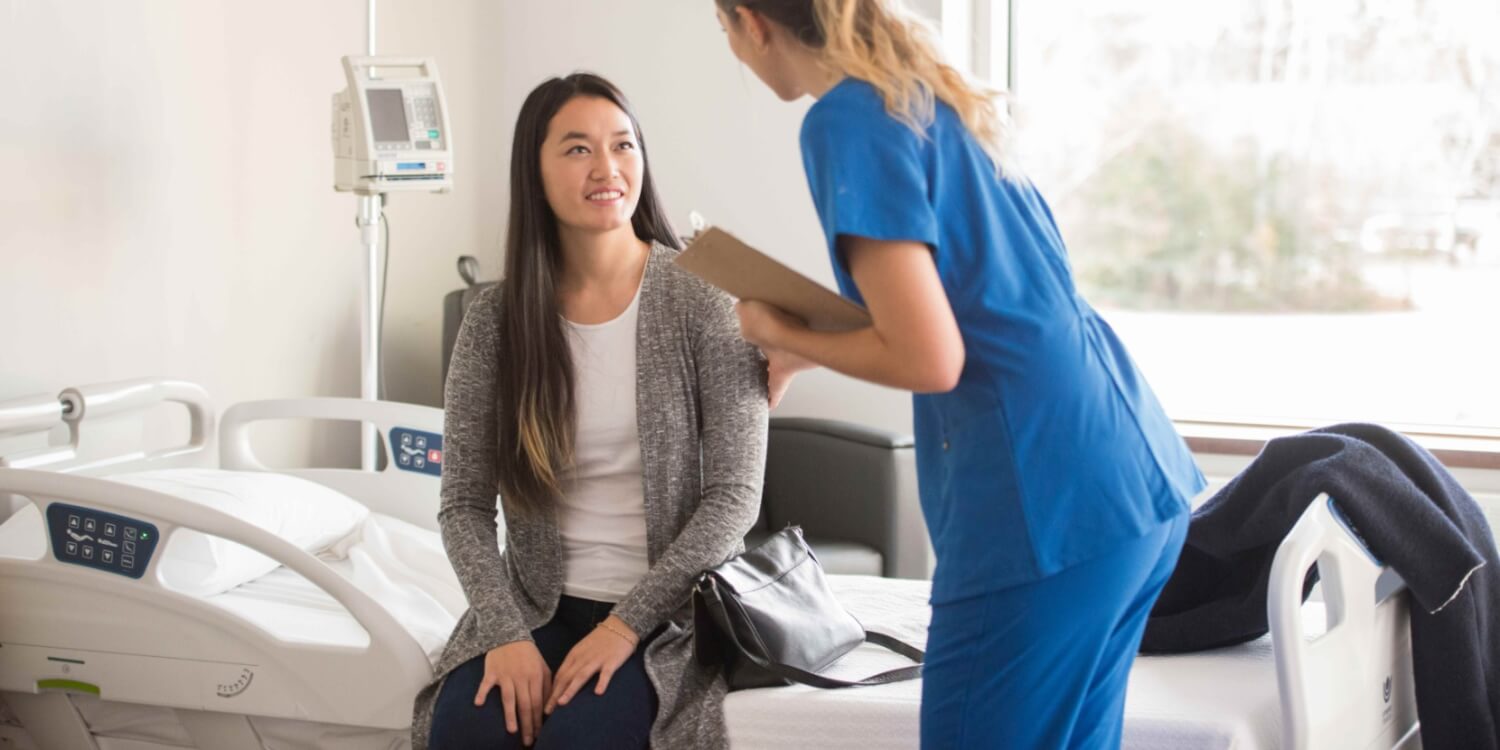 "Design is not just what it looks like and feels like. Design is how it works."
In accordance with IEC 60601-2-52 standard: "The space between the headboard and the adjacent siderail shall be less than 60mm".
In order to ensure the viability of the plastic parts, a rigorous structural analysis of the boards and siderails was carried out before the molds were produced. This analysis made it possible to highlight the potential risks associated with compliance testing and to mitigate these risks by making the necessary corrections.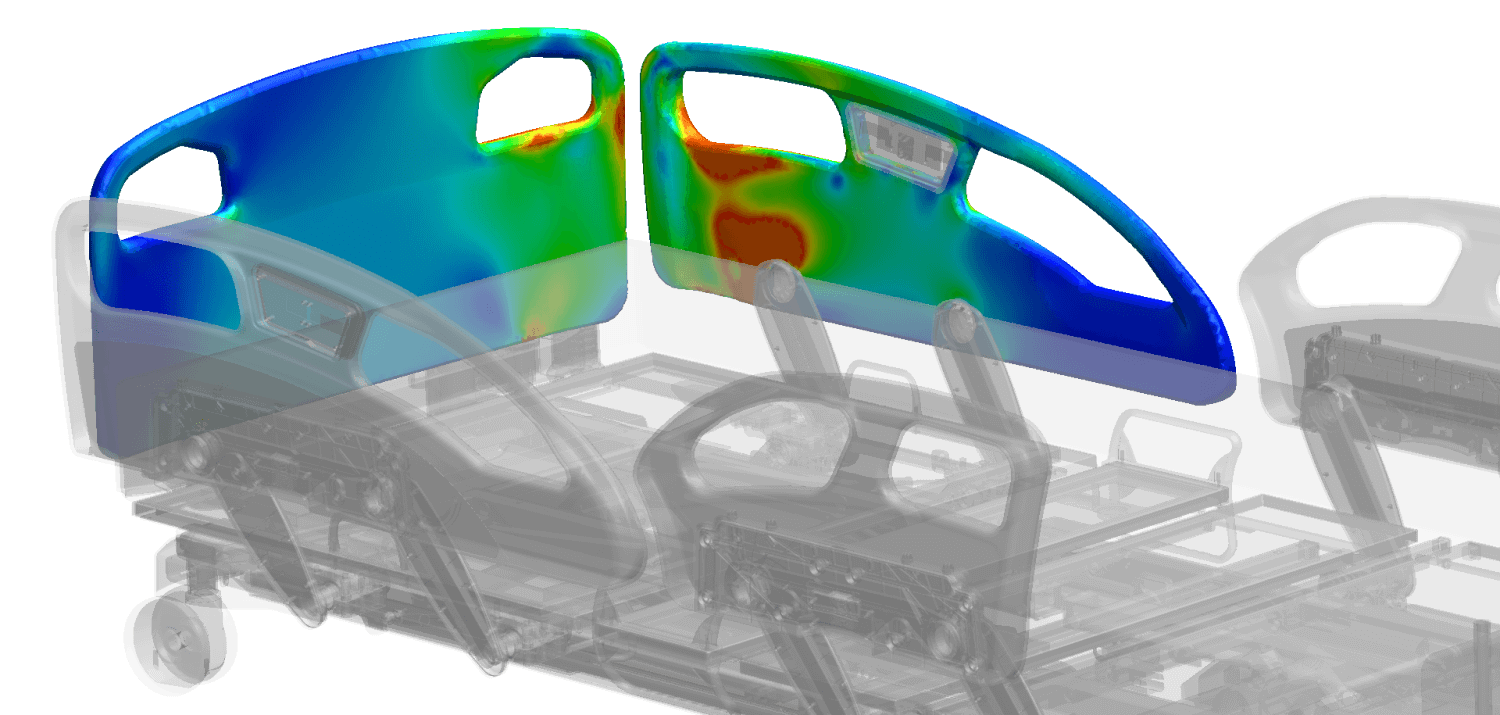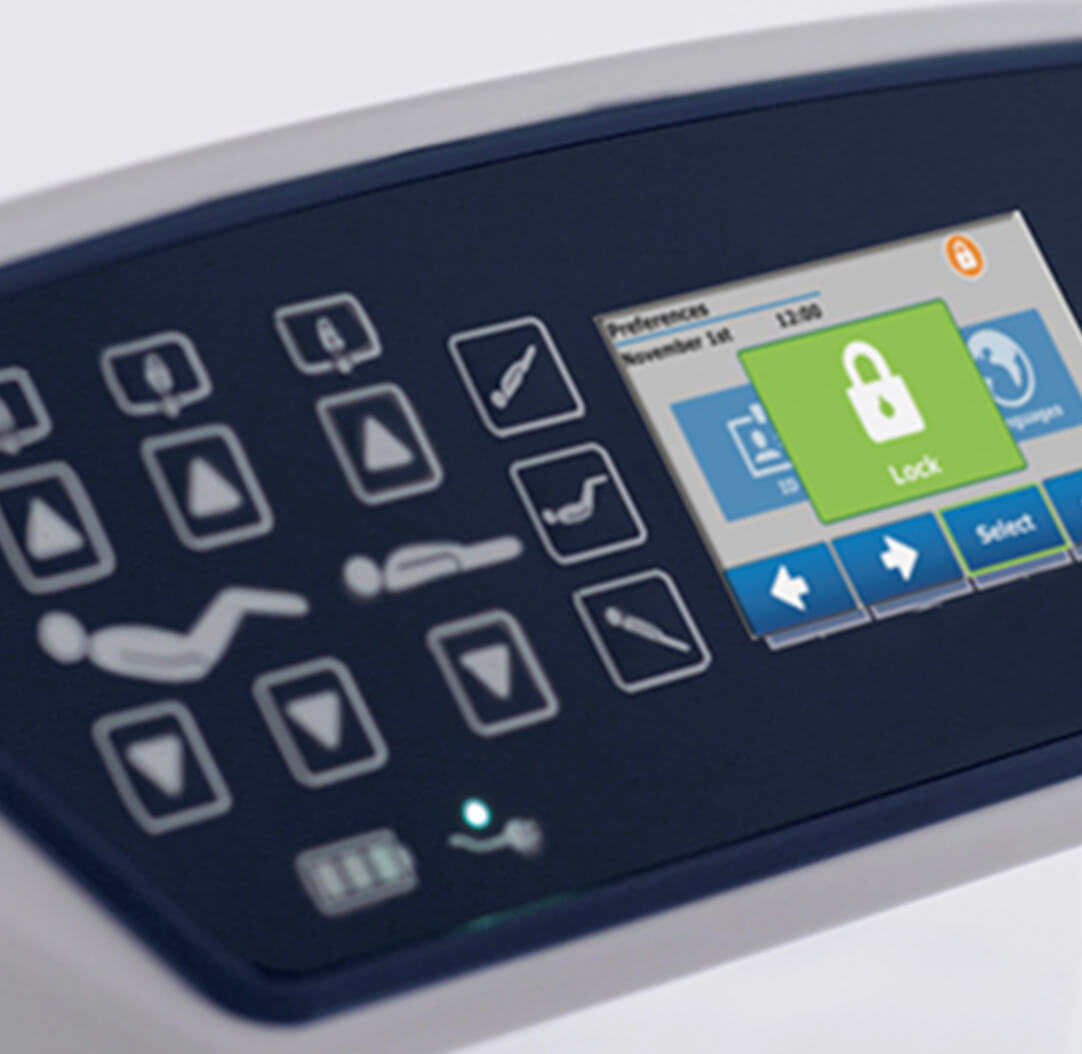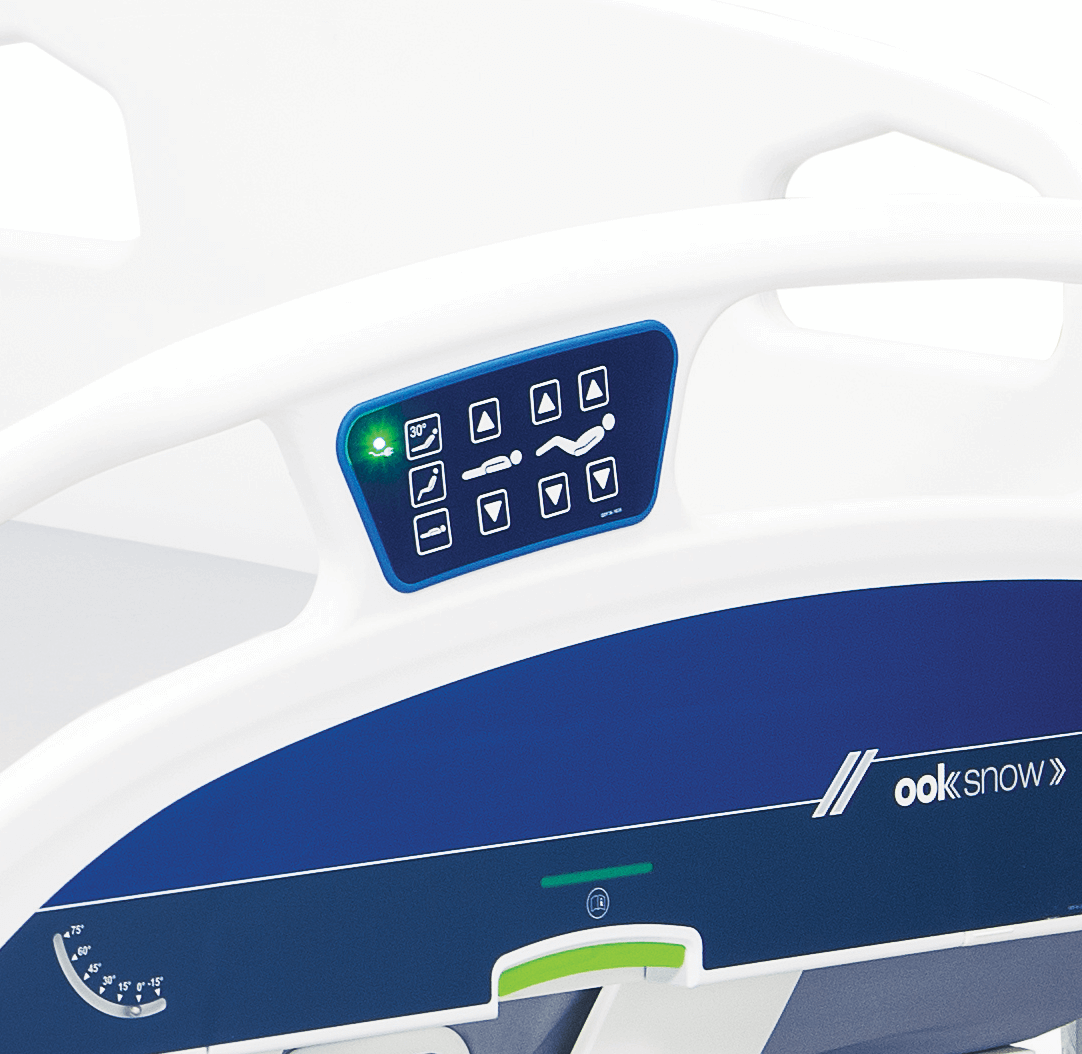 Intuitive interface conception integrated into a smart design.